The Local Favourites for Window Cleaning in London
Fantastic Window Cleaners are an affordable local choice for all kinds of services related to window cleaning in London. We offer some of the most competitive rates available in the capital, as well as services that are second to none in terms of the quality they deliver. We make sure you can always get the expert cleaning that you need, offering a broad array of appointment options and complete convenience across the board. With us, you'll be able to enjoy:
Free quotes

on all services on request
Professionals cleaning provided by

highly trained experts

using top of the line technology

Full insurance cover

on all work provided as standard

24-hour a day phone lines

and online support
Evening, weekend and even Bank Holiday appointment times suitable for every home or business!
Window Cleaning Services Suitable for Every Kind of Building
We offer a number of different window cleaning and related services to locations across the London area. With Fantastic Window Cleaners you can always count on getting the professional, precision cleaning that you need, and some of the most affordable costs for such services in the whole of the capital.
We offer services for:
Fantastic Window Cleaners - How the Magic Happens
You'll see us arrive neatly on time and park our branded vehicle within thirty metres of your property. This distance is mandated by the length of our equipment's hose, so we'll need you to make sure we've got a parking spot set up for us before we arrive. The equipment we use in our professional window cleaning services is called the water-fed extension pole - it's a pole that can reach up to twenty-three metres from ground level, usually the fourth floor of your building, and which uses purified water to give your windows a stunning shine! We bring our own water, which is purified as part of the cleansing process, with us, so you won't have any extra weight on your bill. Every part of your windows will be cleaned - including sills and frames (if PVC ) - with purified water's natural properties serving to wash away all smears, streaks and mineral traces, leaving you with spotless windows.
Book Window Cleaning in London Quickly & Conveniently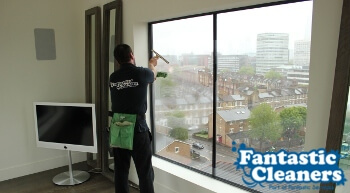 Call us on 020 3404 4163 now to set up your appointment, or get any further information that you might like about our service for London window cleaning. Our service hotlines are kept open and fully staffed 24 hours a day, 7 days a week, so feel free to give us a call at any time when it's convenient for you. Whether you'd like a free, no-obligation quote or more information about our pricing structure, or whether you'd like to ask a couple of questions about how we can best help you, we're always willing to give out helpful advice.
We can also be reached online via our contact form and the chat facility right here on our website. Both of these contact methods are staffed by live advisers around the clock.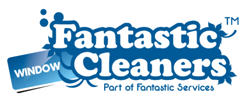 Quality Assurance Policy
Quality Control
We follow-up after every window cleaning job as part of our Quality Policy and guaranteed satisfaction program. We ensure each customer is satisfied by having numerous quality control measures in place in order to guarantee a quality product, sparkling clean, and gleaming windows!
The procedures we have in place deal very quickly and effectively with any problem that may arise. We believe a prompt and accurate response to any questions or concerns is the key to avoiding mishaps or misunderstandings. We strive to make ourselves accessible 24/7, 365 days of the year. This makes sure that our customers receive an immediate response to any questions or additional services they require.
It's our quality control measures that give us the confidence to provide the comfort of our guaranteed satisfaction policy to our customers.
Window Cleaner Training
Our employees are trained in the use of the latest technology and most effective cleaning methods in the industry, and are well versed in proper product usage and safety procedures. We provide regular equipment upgrades for each service that we deliver. We work to instill in all of our staff the necessity of taking the time required to be meticulous in the quality of work provided to our customers.
Window Cleaner Self-Check Process
Quality assurance begins with the self-check process conducted by all of our window cleaners. This simple procedure follows each job and is the most effective measure in the elimination of oversights and the potential for a callback. Each staff member goes back over their job and inspects his or her own work to ensure it's properly completed.
Supervision and Inspections
On-site support from managers or window cleaning supervisors
Regularly scheduled inspections from a supervisor or manager
Random unscheduled inspections by senior management to ensure our level of service is maintained.
We have a Continuing Commitment to:
Ensuring that customer needs and expectations are determined and fulfilled, with the aim of achieving complete customer satisfaction
Communicating the importance of meeting customer needs and all relevant statutory and regulatory requirements to everyone within the company
Establishing the Quality Policy and completing its objectives
Ensuring that Management Reviews set and monitor the quality objectives, and report on the Internal Audit results as a means of monitoring and measuring the processes and the effectiveness of the Quality Management System
Guaranteeing the availability of resources

Copies of the Quality Policy are made available to all members of staff.

September 2014
×